Our Work
CIGRE Australia's fields of work
CIGRE internationally operates 16 core Study Committees that work across a broad spectrum of technical domains affecting power systems across the world. These are summarised in the table below.
CIGRE Australia follows the global convention and mirrors these Study Committees in its own 16 Working Panels. These panels perform technical studies in their specific field of activity and link the Australian and international activities to promote the free exchange of know-how.
CIGRE Australia is also one of the few National Committees to have representation on each of the global Study Committees. This deepens our connections and ensures relevance.
Cigré's 16 technical domains

SC A1

SC C1

SC A2

SC C2

SC A3

SC C3

SC B1

SC C4

SC B2

SC C5

SC B3

SC C6

SC B4

SC D1

SC B5

SC D2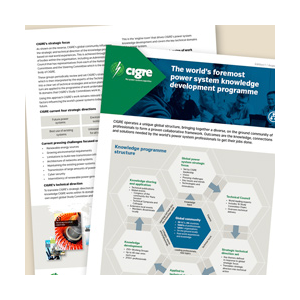 For more about how we work at CIGRE
Download